Main image
Click to view image in fullscreen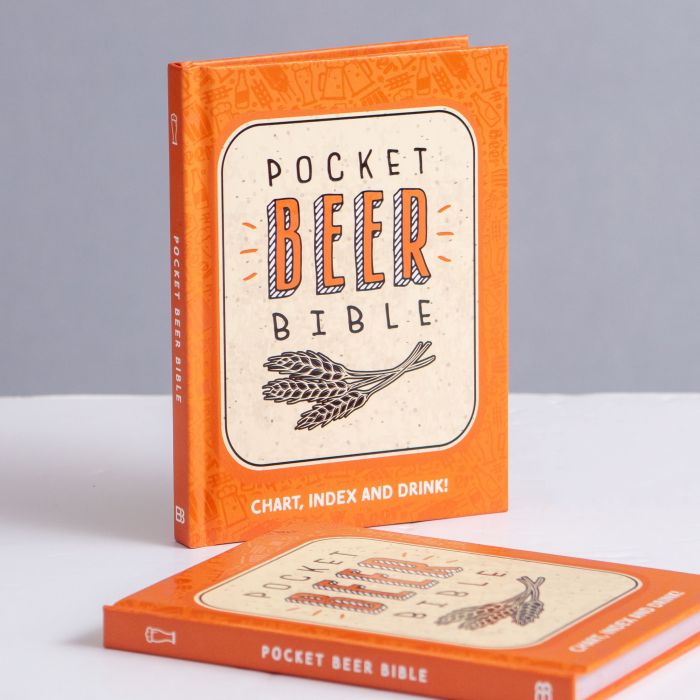 Pocket Beer Bible
Pocket Beer Bible is available to buy in increments of 12
The modern man has gone beyond the need for the Christian Bible. What he wants in today's world is our Pocket Beer Bible. I mean, even the bible states:
"Let us drink our fill of beer! And tomorrow will be like today, or even far better." – Isaiah 56:12

Perfect for beer-heads who know their porters from their stouts and their sours from their blondes, the Pocket Beer Bible is the perfect way to log your favourite libations! With each beer, you can rate its features, including where you sat to sip, its colour, clarity and hop scale – fill the pages until you soon have a portable diary of all your favourite beers! Filled with 96 pages of graphic rating pages, jokes and beer quotes, this paperback book is the perfect novelty gift book for him, making every lover of beer, craft beer and ale 'hoppy'!

THE PERFECT PINT – This pint-sized pocket beer bible allows you to rate and rank your favourite pints on the go! From the colour and flavour to cost and hop level, this fun book is the perfect pup-pal for beer lovers!
TOP MARKS – Soon this book can be filled with all of your favourite pints, and will be an essential in any pub so you can always know your preferred pint!
GREAT GIFT FOR BEER LOVERS – Perfect as a gift for him on father's day, birthdays or at Christmas, this novelty pocket gift book will make any beer lover hoppy!
Depth : 16.00 cm
Height : 1.00 cm
Width : 11.10 cm