Main image
Click to view image in fullscreen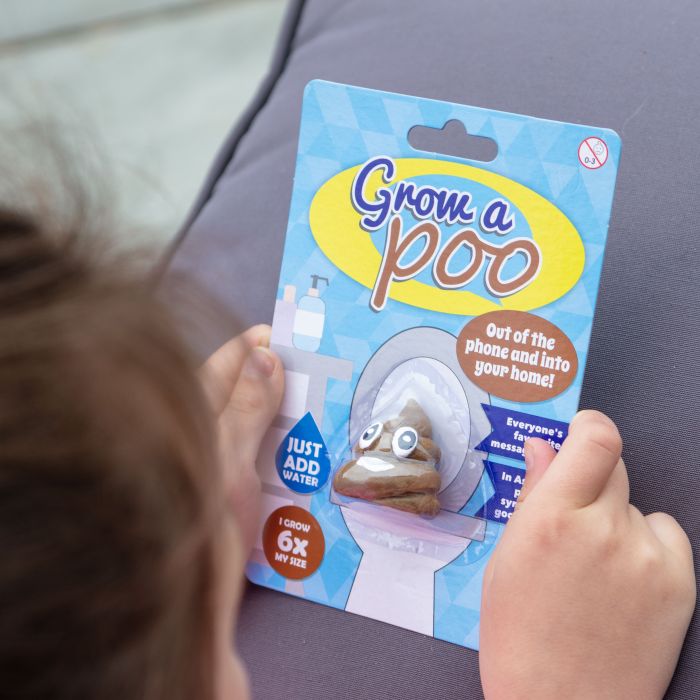 Grow A Poo Toy
Grow A Poo Toy is available to buy in increments of 12
Pull the best practical joke of all time with the grow a poo! Make your family squirm and cringe without the embarrassment of the stench. This poop can grow up to six times its original size. Simply splash it into water and watch how it grows, then take it out of water and watch it shrink, ready to grow again and again. Complete with funny card packaging, this novelty toy is perfect as a gross gift for somebody who needs a good laugh, or plop it onto your shopping list for yourself.
FUNNY POOP EMOJI GIFTS FOR KIDS - Looking for funny poop toys? Why not grow your own? Simply drop into some water and watch the poop grow! This small toy is the perfect novelty poo gift for children!
GROWS UP TO 6 TIMES ITS SIZE! - This kids poop emoji toy grows up to 6 times it's original size and can be shrunk back to its original size ready to be grow over and over again! It never gets old!
FUN BIRTHDAY & CHRISTMAS GIFT - Looking for cheap birthday gifts for girls or boys? How about funny Christmas presents for kids? This Grow a Poo toy makes a fun gift for children on any occasion!
STOCKING FILLER TOYS FOR KIDS - Need small fun gifts for kids? Small, cheap, yet fun, this novelty poo themed toy makes the perfect stocking filler gift for both boys and girls!
PASS THE PARCEL GIFTS - Looking for fun, yet cheap pass the parcel gifts? This funny Grow a Poo toy has you covered! Whether it's a boys or girls birthday, this fun toy is a great gift for all kids!
Depth : 18.00 cm
Height : 4.00 cm
Width : 12.00 cm