Main image
Click to view image in fullscreen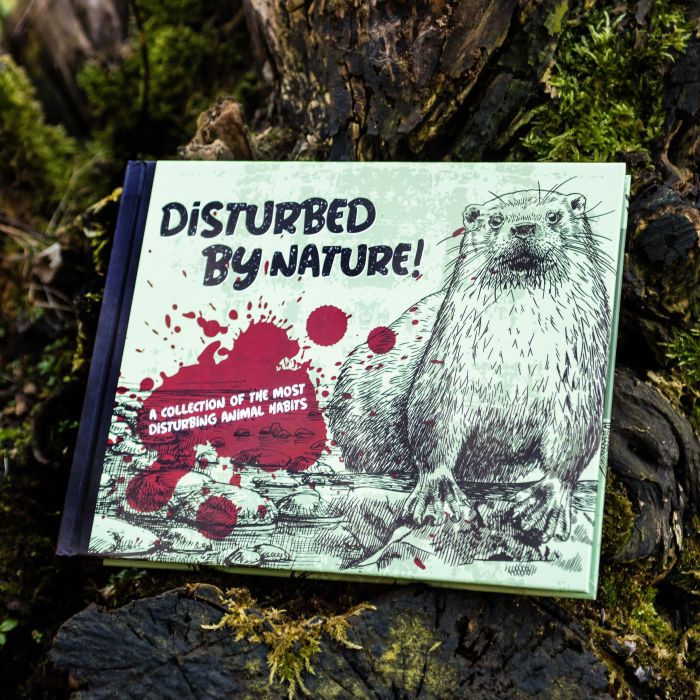 Disturbed By Nature
Disturbed By Nature is available to buy in increments of 6
Looking for a book that contains shocking, funny and outright disturbing facts about the animal kingdom? 'Disturbed by Nature' proves that even the cuddliest animals can - and do - bite back! Filled with 144 of fascinating facts, this page-turning book is a great gift for nature lovers looking for unusual facts about the underbelly of nature, and the fascinating cruelty that hides within the animal kingdom! Featuring high-quality illustrations and a hardback cover, this makes a great novelty gift for friends and family who want to know more about the darker side of the animal kingdom!
SINISTER SIDE OF NATURE - Our 'Disturbed by Nature' gift book is filled with fascinating yet freaky facts about animals all around the world who have horrible habits, from gross to creepy!
FREAKY FACTS - Filled with facts and illustrations of animals, from the cuddly yet evil to the wacky and weird, this book is an entertaining page turner!
HARDBACK COVER - With 144 fascinating pages all within a quality hardback cover, 'Disturbed By Nature' is a fascinating insight into the atrocities of the animal kingdom!
GREAT GIFT FOR NATURE LOVERS! - With such a variety of facts, this gift book is the perfect present for adults of all ages with a passion for all things nature!
Depth : 15.40 cm
Height : 1.50 cm
Width : 19.70 cm