Main image
Click to view image in fullscreen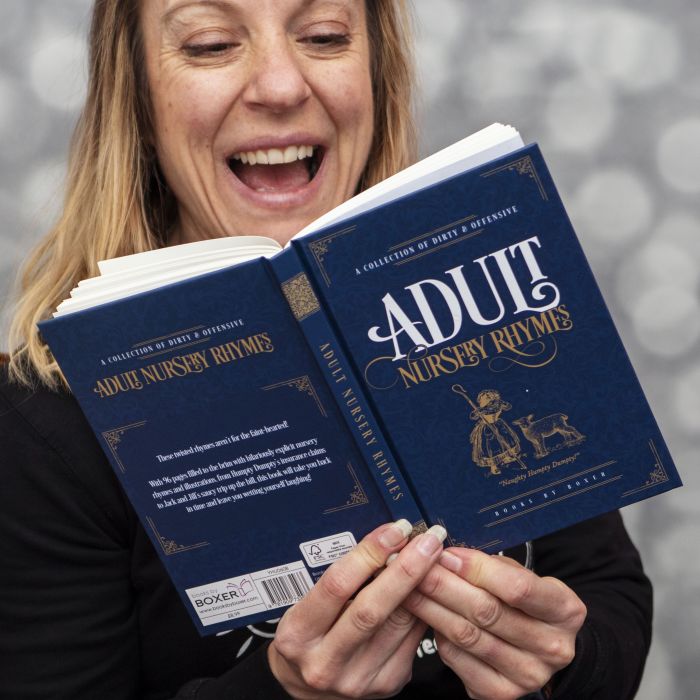 Adult Nursery Rhymes
Adult Nursery Rhymes is available to buy in increments of 6
Ever wondered what really happened when Jack and Jill went up that hill? Want to find out what Humpty Dumpty got upto in his spare time? Now you can with our outrageous Adult Nursery Rhymes! Filled with with explicit interpretations of classic tales, this parody book is a hilarious novelty gift for friends! BE WARNED - NOT SUITABLE FOR CHILDREN!
RIDICULOUSLY RUDE RHYMES - Filled with shockingly scandalous explicit parodies of classic nursery rhymes, this adult gift book will have anyone in stitches, if you're brave enough!
NOT FOR KIDS - From Humpty Dumpty to Little Bo Peep, Mary Mary to Baa Baa Black Sheep, all of the classic nursery rhymes have been given a scandalous reimagination!
HILARIOUS HARDBACK - With 144 pages filled with cheeky rhymes and accompanying illustrations within a hardback colour, this book is a quality addition to any 18+ book shelf!
GREAT GIFT FOR FRIENDS - Whether you're buying as a cheeky gift for new parents or just as a side-splitting gift for friends, this is a fab edgy present not for the faint-hearted!
Depth : 20.00 cm
Height : 1.00 cm
Width : 14.00 cm