Main image
Click to view image in fullscreen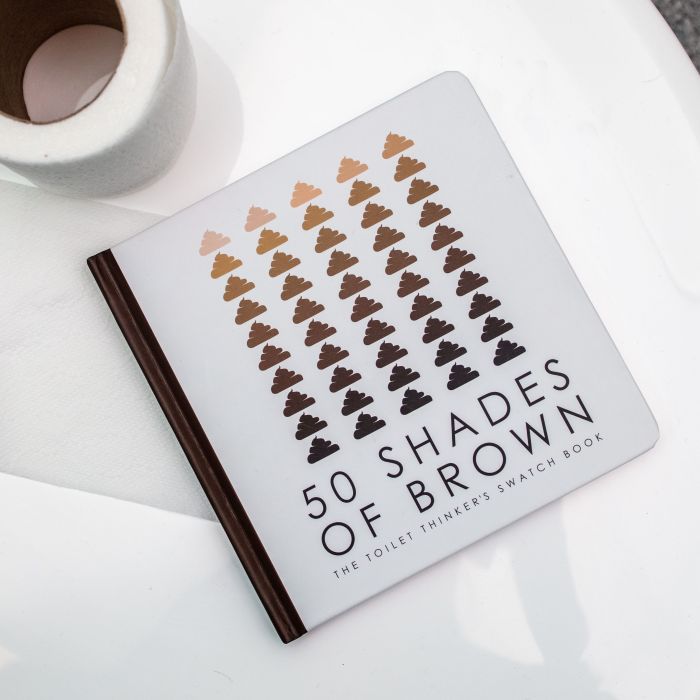 50 Shades of Brown
50 Shades of Brown is available to buy in increments of 12
Swatch your skids with our hilariously stupid '50 Shades of Brown' novelty gift book! Filled with varying shades of brown and inspired by Pantone charts, this describes your dumps based on the hues of your poos! Have a flick through and compare with these hilarious tongue-in-cheek descriptions! Great as a fun novelty gift for friends and family, this 112 page book is complete with quality illustrations and colours - from Mexican Standoff to Spicy Surprise, perfect for a totally serious interior design enthusiast...(not!)
THE TOILET THINKER'S SWATCH BOOK – This hilarious novelty gift book, 50 Shades of Brown, is the perfect swatch book for skids of all shapes and sizes!
PANTONE FOR POOP – Inspired by the classic Pantone charts, this toilet humour book features a funny commentary and tongue-in-cheek tones, and quality images to flick through whilst on the loo!
GREAT GIFT FOR HIM – This stupidly funny book is the perfect novelty gift for him on his birthday or at Christmas, so he can mark his territory as the king of the throne!
Depth : 15.00 cm
Height : 1.00 cm
Width : 15.00 cm